Golden HOMU Awards 2019
Past Content
This page contains content that is no longer available. It may or may not return in the future.
Golden HOMU Awards 2019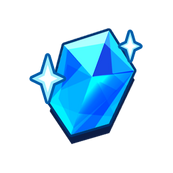 Duration
Dec 19, 2019 ~ Jan 06, 2020
Notable Rewards
Find out the nominations of Golden HOMU Awards 2019! Major awards including Valkyrie of the Year will be decided by your votes! Vote to claim 100 Crystals and for a chance to become one of the 3 Captains who win 1k5 Crystals and a merch gift box!
Duration: DEC 20, 20:00 ~ DEC 31, 23:59 (GMT+8)
Voting rewards: 100 Crystals
Top prize: 1k5 Crystals, merch gift box (includes Golden HOMU Awards stand, commemorative 2020 calendar, SNS acrylic keychain (Herrscher of the Void version or Herrscher of Reason version given randomly))
Event exclusive stigma: The HQ will create a celebratory stigma for Valkyrie of the Year. The stigma can be obtained from future in-game events for free.
You can only submit your votes after selecting a nominee for every award.
Submit your UID and server when voting to claim 100 Crystals in your in-game mailbox in 3 working days after voting. Each account can only receive this reward once.
Submit your contact information when voting to enter a lucky draw after the event ends.

3 Captains from every server will win the top prize of 1k5 Crystals and a merch gift box.
Make sure your contact information is true and accurate!

You can view the current results after voting. We will reveal the final results in our community and in-game announcement on JAN 6, 2020.
Using cheats, votebots or other improper means in this event will result in your disqualification from voting and winning rewards. We reserve the right to resort to legal proceedings.
miHoYo reserves the right to interpret the event to the extent permitted by law.