Honkai Cooking Class
Past Content
This page contains content that is no longer available. It may or may not return in the future.
Honkai Cooking Class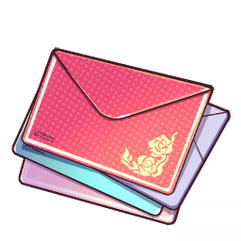 Duration
Oct 29, 2019 ~ Nov 05, 2019
Notable Rewards
[Honkai Cooking Class] is now in session! Cook like a chef to win Valkyrie's Letter, Asterite, Ancient Willpower, AE Imaginon and more!
Duration: OCT 29, 10:00 ~ NOV 5, 04:00
Captains must be Lv.15 or higher to participate.
During the event period, Captains can claim up to 70 Cooking Class Pass daily by completing Story stages and Windmill Circus stages.
Spend Cooking Class Pass x10 to cook a random dish in Honkai Cooking Class. Dishes can only be cooked if there are spaces left.

Reminder: Cooking may yield Top Chef's Bento which instantly rewards Asterite x1500.

Drag dishes on top of each other to combine and upgrade them. Upgrade dishes to meet class requirements to claim corresponding rewards.
Captains who have cooked every required dish can claim Valkyrie's Letter x1, Asterite x4000, Ancient Willpower x75, AE lmaginon x15 at most.

Valkyrie's Letter: Valkyries have enclosed their best wishes to Captains in this gift prepared with loving care. Don't forget to open it in your inventory!

Captains can check the upgrade tree of every dish in the Cooking Album on the Event screen. Hone your culinary skills to master the ultimate dishes!
Cooking Class Pass will expire at NOV 5, 04:00, without any return.
▶ ▶ ▶ ▶
Cabbage
Shredded Cab
Hot & Sour Cab
Cab & Pork
Cab Trio
▶ ▶ ▶ ▶
Hegotchu-Maru
Caramel H-Maru
Grilled H-Maru
Braised H-Maru
Royal H-Maru