Honkai Lab (Version 3.7)
Past Content
This page contains content that is no longer available. It may or may not return in the future.
Honkai Lab (Version 3.7)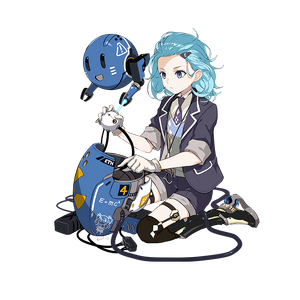 Duration
Mar 12, 2020 ~ Mar 26, 2020
Notable Rewards
Challenge Einstein's mad experiments in [Honkai Lab]!
Play stages to earn Crystals and reach event score milestones to claim Asterites and Gold Pins!
Honkai Lab: Coded Operation
[
edit
|
edit source
]
| | |
| --- | --- |
| Round 1 | MAR 12, 10:00 ~ MAR 19, 04:00 |
| Round 2 | MAR 19, 10:00 ~ MAR 26, 04:00 |
Captains must be Lv.80 or higher to participate.
Dr. Einstein will tweak gameplay in the name of science in ways beyond imagination! Are you up for the finger-twitching challenge?
This event comprises 2 stages: [Code: Hell Mitama] for the 1st round and [Code: Icy Flame] for the 2nd round. Max 99 attempts daily.
Complete stage challenges to accrue corresponding stage points.

Completing a stage for the first time in a round rewards Crystals and 2 rounds reward 50 Crystals in total!

Reach stage score milestones to collect Asterite and Gold Pins!
Special Rules: Environmental Factor
[
edit
|
edit source
]
You can select a number of [Environmental Factors] before entering a stage to alter the status and stats of enemies and your battlesuits in said stage.
Applying [Environmental Factors] gives bonus points when a stage is finalized.

The stronger the Environmental Factors and the higher the stage difficulty, the more final points you receive after completing the challenge.

When selecting [Environmental Factors], the Environmental Total Score is displayed in the lower left area, indicating the highest score you may receive for completing a stage with the factors applied.
The potential highest score is only determined by [Environmental Factors].

[Environmental Factors] are purely optional and you are advised to select them accordingly.
[Honkai Lab] is intended to be a grueling experience and will only open intermittently after this round of early access ends.
The contents, required levels, and rewards of each round may differ, so please follow event previews for updates.