Honkai Lab Debut
Past Content
This page contains content that is no longer available. It may or may not return in the future.
Honkai Lab Debut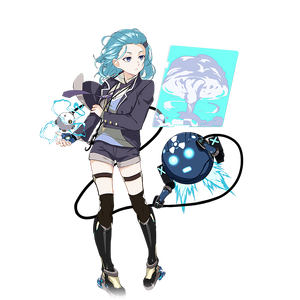 Duration
Jan 23, 2020 ~ Jan 30, 2020
Notable Rewards
WARNING: Incoming lethal enemies! The new [Honkai Lab] has been activated! Do you have what it takes to face the mad experiments of Einstein?
Play to earn Crystals! Psst, rewards are given even if stages have not been completed!
Duration: JAN 23, 10:00 ~ JAN 30, 04:00
Captains must be Lv.80 or higher to participate.
In the new activity [Honkai Lab], Einstein will conduct never-before-seen experiments on different activities! Are you up for the finger-twitching challenge?
The theme of this round is [Double Star]. This round features 2 stages on Hard and Infernal difficulties: [Double Slit] and [Double Smash]. Each stage can be attempted 99 times a day.
Each stage has 2 bosses. If Captains fail to defeat the 1st boss in 60 seconds, Einstein will summon the 2nd boss.

[Double Slit] bosses: Benares & Jizo Mitama
[Double Smash] bosses: Herrscher of the Void & Shadow Knight

This activity is an experiment meant to be extremely challenging.

Captains only need to participate (achieving stage results) to claim Crystals.
Completing stages does not yield extra rewards.
Play [Double Slit] and [Double Smash] on any difficulty to claim a total of 50 Crystals as mission rewards!