Hunt (Version 4.0)
Past Content
This page contains content that is no longer available. It may or may not return in the future.
Hunt (Version 4.0)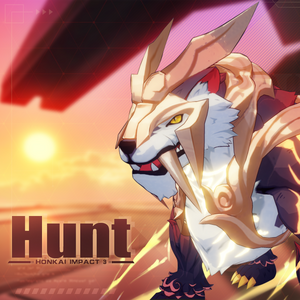 Duration
Jul 10, 2020 ~ Jul 15, 2020
Notable Rewards
Team up to hunt down deadly bosses!
Play co-op stages daily to earn Starlit Astrologos Fragments and Ancient Willpower!
Duration: 12:00 ~ 23:00, JUL 10 ~ JUL 15
Captains must be Lv.50 or higher to participate.
During the event period, you are automatically assigned to a room based on your Captain Level (Lv.50~80 or Lv.81 ~85).

Complete challenges by defeating enemies to gain points.

Each stage opens for 2 days. You can enter up to 3 rooms to tackle challenges daily. Your results determine your score.
[Hunt] has 2 types of rewards:

Milestone Rewards: Accrue specified numbers of points to unlock corresponding milestone rewards.
Mission Rewards: Defeat certain enemies during the event period to complete corresponding event missions. You can collect Phase Shifter and Gold Pin on the event screen.

Points are given in 2 ways:

Finalization Rewards: Issued after a battle once per stage, provided the minimum DMG requirement is met.
DMG Rewards: Your performance in a battle is rated by comparing your total DMG dealt with the benchmark DMG dealt of your Captain level. Points are issued when your performance exceeds the benchmark.