Past Content
This page contains content that is no longer available. It may or may not return in the future.
Painted Celestial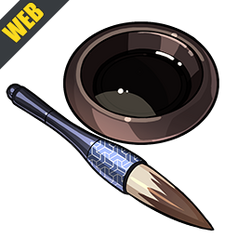 Duration
Feb 05, 2020 ~ Feb 20, 2020
Notable Rewards
Scroll restoration event [Painted Celestial] is available! Assist the artist in restoring the scroll to rekindle the Celestial's legend for ELF Supply Card x2 and Crystals!
Duration: FEB 5, 12:00 ~ FEB 20, 04:00
Captains must be Lv.20 or higher to participate.
Captains may select a move of Fu Hua to recreate it by painting.

Reach an Accuracy Rating of 60 or higher to pass and claim corresponding rewards.

Painting moves successfully and completing event missions both reward event item [Painting Inkstone].

Accrue a number of inkstones to unlock new stories and rewards upon entering the event page!

Additionally, extra missions that reward ELF Supply Cards are unlocked over time during the event period. The unlocking schedule is as follows:

Memorial Arena mission [Faded Scrolls]: FEB 5, 12:00
Dirac Sea mission [Dream Explorer]: FEB 7, 15:00
Dorm Errand mission [Inspired Pen]: FEB 9, 4:00

You do not need to recreate the images exactly to reach a high threshold.

Filling in a large area of the canvas with various colors regardless of similarity will usually reward a high accuracy rating.