Summer Imaginary Maze
Past Content
This page contains content that is no longer available. It may or may not return in the future.
Summer Imaginary Maze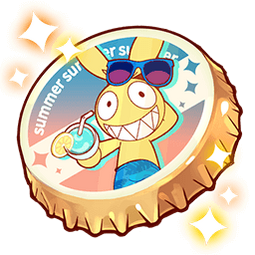 Duration
Aug 01, 2019 ~ Aug 15, 2019
Notable Rewards
Imaginary Maze Unlocked! Quality summer time promised here~
Summer has arrived with overkilling sunshine. Head outdoors for some beach, waves, and adventures!
Captains must be Lv.20 or higher to participate.
Before entering Summer Imaginary Maze, you can assemble a team of 3 battlesuits for the adventure.
You will be running on limited Supply Points, which can be consumed to engage battle once you encounter enemies.

You receive 80 Supply Points on day 1, and 40 every day afterwards for each cycle.
Supply Requests can be used to request Supply Tonics from other Armada members.

Clearing stages builds up Exploration Points and rewards buff items, which can power you up in battle.
You may also run into Armada Bosses which take teamwork with your Armada buddies to defeat.
Summer Imaginary maze opens in 4 cycles, each containing 2 floors. Opening schedule:
Cycle 1: Aug 1, 10:00 ~ Aug 5, 04:00
Cycle 2: Aug 5, 10:00 ~ Aug 8, 04:00
Cycle 3: Aug 8, 10:00 ~ Aug 12, 04:00
Cycle 4: Aug 12, 10:00 ~ Aug 15, 04:00

Rewards for each cycle are finalized independently. Please take note of the schedule~
Build up personal Exploration Points to claim HOMU Goldcaps .
Clear Operation Ultra-soak event missions to claim Crystals, HOMU Goldcaps, Asterite & more.
HOMU Goldcaps can be used for Summer Supply which offers Trinity Crystal Shard, 3★ stigma Vacation Queen (T), Focused Supply Card , Swallowtail Phantasm fragments.
HOMU Goldcap will expire and return 100 Mithril each on Aug 15, 4:00.
HOMU Goldcap will be available for purchase with Crystals in Event Shop from Aug 8, 04:00 to Aug 15, 04:00.
Put on your swimsuits and grab the waterguns. It takes more than bitter melon juice to stave off the heat.
The Beach is OpenImaginary Maze

Operation Ultra-soak

has been updated. Come join us, Captain!
Ultra SoakJoin any

Armada

.
Testing the Waters

[WEEKDAYS]

TODAY: Earn

80

Duty.
Testing the Waters

[WEEKENDS]

Clear any story stage

1

time(s) while evading

1

time(s).
Cool Off Already (1/2)Imaginary Maze: Clear any normal stage

1

time(s).
Cool Off Already (2/2)Imaginary Maze: Clear any normal stage

3

time(s).
Cool Off AlreadyImaginary Maze: Reach

2

F.
Watch the HeatGet and use Supply Tonic

1

time(s).
Watch the FeetPlace a Bomb at the Boss

1

time(s).
Nice TeamworkDetonate a Bomb against a Boss

1

time(s).
Nice TeamworkImaginary Maze: Challenge a Boss

1

time(s).